The Pioneers of Plastic Hot Air Stake Assembly
At PHASA we manufacture a range of plastic welding machines for the assembly of plastic components, primarily supplying Tier 1 and 2 automotive companies worldwide. Our technology is used to manufacture parts for automotive interiors, exteriors and electronics PCB's.
The

PHASA

Heat Welding Process
PHASA pioneered and developed the Plastic Hot Air Stake Assembly technology. Our process is used for the assembly of a wide range of plastic components and is suitable for use with many different types of plastic materials. Our machines are individually manufactured to our customer's specific application and our process is particularly suitable for applications where other plastic welding technologies may not be suitable due to factors such as the presence of sensitive electronic components, type of plastic or cost.
Applications
At PHASA we provide solutions for varied and complex projects for all major vehicle manufacturers. Plastic assembly applications include interior, exterior and electronic parts for the automotive industry as well as other bespoke solutions.
Parts include; instrument panels, seats, steering wheels, engine, gearbox management systems, filter assemblies, LED lights, grilles and bumpers.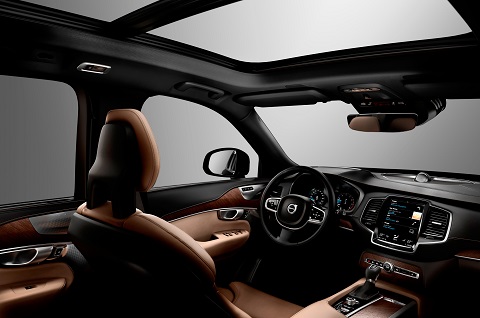 About Us
PHASA is one of the World's leading plastic assembly equipment manufacturers and forms part of The Pexion Group. We have over 28 years' experience in plastic assembly, manufacturing a standard range of machines with customised PHASA tooling for the assembly and joining of plastic components using a heat staking process.
Research and development supported with an experienced electronic, design and engineering team is core to the companies ongoing success. The Phasa process uses non-contact hot air and cold tool for forming a rivet type fixture commonly known as staking and making for a repeatable and very capable process. Phasa undertakes plastic assembly projects primarily within the automotive sector supplying worldwide to most Tier 1 and Tier 2 companies.
PHASA machines are used for the assembly of interiors, exterior and electronic parts, offering a robust and cost effective plastic joining heatstaking alternative to contact hot tool, ultrasonic and Impulse staking. The Phasa manufacturing and design centre is located within the UK, in Newmarket near Cambridge. 80% of all production is exported primarily to Central Europe and Asia which are supported by a network of local PHASA sales and service agents. The name PHASA representing Plastic Hot Air Staking Assembly has become a generic term for plastic assembly.
The Best in Technology
In addition to manufacturing a standard range of machines with customised Tooling, PHASA are able to offer a full range of options that can be added to suite individual requirements and costs. Developed over many years and working with customers the following items are available…
PHASA Machine and Tooling Options
Tool recognition with HMI pictorial confirmation.
Individual tool in place by sensor with HMI confirmation.
The PHASA Air Supply System (PASS) will save in excess of 50% of the machines normal compressed air usage.
The PHASA Quality Management System (PQM) is able to capture, print and record process parameters live and to view over the network for complete production and quality management control.
Bar code reading and connection to standard Zebra label Printer.
Remote Diagnostic system via a VPN link or Modem.
Variety of part sensing options including colour, inductive and laser.
Infrared and colour camera system exclusively programmed and developed for PHASA Machines additionally including bar code reading.
Individual Staking force sensors with pressure parameters linked to the HMI.
Variety of part clamping including manual, pneumatic and forming tool clamp pins with auto part unload.
Tooling designed for vertical and horizontal staking in one pass.
Individual Zone controlled Tooling for combining different plastic components.
Tool storage and load assist device.
France 
Mecasonic SA
Siege Social et Usine
14 rue des Deux Montagnes (Québec)
Boite Postale 218, Ville la Grand
74105 Annemasse CEDEX
Tel: + 33 0450 87 73 00
Tel: + 33 0450 37 31 47
mecasonic@mecasonic.com 
China 
Beijing Feise Plastic Riveting & Welding Technology Co., Ltd.
No. 306, Zhenghenglou, 
61# Fuxing Road ,
Haidian District.
Beijing , China
Tel: + 86-10-68230516 / 87238051
Fax: + 86-10-68230517
Belgium
Hupico bvba
Korte Magerstraat 4
B-9050 Gentbrugge
Belgium
Tel +32 (0)9 210 40 60
Fax +32 (0)9 210 40 69
info@hupico.be
10 Victoria Way, Newmarket, CB8 7SH, UK